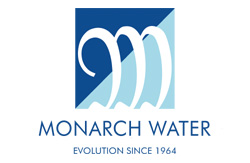 Monarch Water Softeners will give you luxury soft water and protect your household applicances from
Monarch Water Softeners will give you luxury soft water and protect your household applicances from scale.

Water Softener installations are becoming more common with 60% of the UK living in hard water areas, limescale can be a real issue for many homeowners. Water becomes hard after passing through underground chalk beds containing calcium and magnesium, which clings to the water. Once these minerals are heated in kettles, showers, boilers, dishwasher and washing machines they turn to limescale which causes significant damage around the home.

It's not just the visible signs of limescale that self-builders and homemakers need to consider, but the damage that they cannot see inside their pipes. According to British Water, just a 1.6mm coating of limescale on a heating element makes it up to 12% less effective and significantly decreases their working life. This also means they have to work harder costing more to run.
Hard water is estimated to be responsible for 70% of equipment failure, so tackling limescale build up in equipment with the additional of a Monarch Water softener is essential to prevent breakdowns of household appliances like dishwashers and washing machines. Investing in a water softener is the affordable solution to all the issues limescale causes. They can either be installed during the self-build process or retrofitted with ease. Not only will they prevent any limescale building up, but they will remove any that's already there.
Benefits of installing a Monarch Water softener

- Water softeners will not only prevent any limescale forming, but will remove any limescale already built up inside pipes.
- Less toiletries, detergents and cleaning chemicals are needed
- No more limescale deposits on skin, hair and clothes which can have a dull, drying effect
- Whole house protection 24hours a day 365 days a year
- Softened water has been classified as 'wholesome water' by WRAS
- Water softener installation is easy with the Monarch rapid bypass
- up to 56% water softener salt savings over conventional softeners


...
Monarch Water Softeners  - Market Leader in the UK for high performance water softeners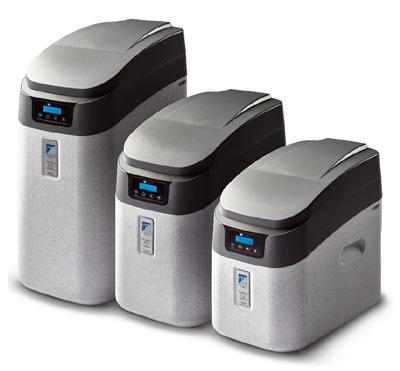 For over 50 years Monarch Water have been producing water softeners that protect your home from hard water. Monarch are a leading UK manufacturer and distributor of high quality, high performance water softeners, water filters and purifiers, scale and corrosion inhibitors, taps and calcium filters. Monarch Water have product to protect the domestic, food service and commercial markets.

Time and again a Monarch Water softener has been the number one choice for plumbers and installers nationwide. The Monarch Midi Water Softener has proven to be the the nations favourite and is the number one water softener in its class. 

A Monarch water softener will...
- Improve your quality of life
- Protect your home
- Save you money
- Save on energy bills
- Reduce the occurance of skin conditions 
- Remove limescale to make surfaces more hygenic
The installation of a Monarch Water Softener will give you whole house protection and stop limescale in your home. A water softener will protect your white goods, basins, tiles, showers and boiler from the damaging effects of limescale.
The Monarch Water softener range is one of the most economical water softeners on the market. The Monarch Midi Water Softener will use up to 56% less salt than other water softeners. Monarch Water softeners have the highest flow rates on the market and have installation kits to suit 15mm, 22mm and 28mm supplies.
Depending on your plumbing system Buyaparcel have a Monarch Water Softener to suit your needs. Those that have a combination boiler can benefit from a water softener to prevent the hot water circuit from scaling up and losing efficiency. However, the central heating circuit should be filled with hard water and a chemical inhibitor such as Sentinel X100. This can be done by using the water softener bypass when filling or topping up. Alternatively, the filling loop feed can be connected upstream of the water softener. 
Monarch Water Softeners - a long standing history in scale protection
Monarch water sold its the very first water softener over 55 years ago. The concept of the Monarch softener was to protect a steam boiler. Back the 1960-70's water softener sales were very few and far between, quite the opposite to present times where it is estimates over half a million homes in the UK enjoy the benefits of a water softener.
Monarch Water originally started off selling water softeners in Norfolk and Suffolk. Here at Buyaparcel we are close neighbour of Monarch Water based in Suffolk ourselves so we know first hand what are the effects of hard water are on our homes. Monarch Water have now established themselves as a national distributor of water softeners and scale inhibitors.
Monarch Water also product water softener salt tablets - in fact Monarch Water have one of the largest stocks of water softener salt blocks and tablets in the uk!
Monarch HE Water Softener Range - a water softener to suit any situation
The Monarch HE Ultimate range features 3 electric water softeners to cater for any domestic plumbing system with installation kits for 15, 22 and 28mm supplies.
Monarch Ultimate Midi HE Water Softener - The flagship water softener in the Monarch range. The Midi is the best in its class. Catering for family sizes up to 5 people.
Monarch Ultimate MiniAqua HE Water Softener - If space is an issue and you are unable to fit the Monarch Midi then the Monarch Mini Aqua is a compact alternative at only 480cm in height. The reduction in side means this unit caters for slightly less people than the Monarch Midi up to 3 people.
Monarch Ultimate Master HE Water Softener - This is a the big brother in the Monarch Ultmate range. The Monarch Master is ideally installed in a utility room as it stands 710cm tall. The larger 18 litre resin capacity means this Monarch water softener will cater for family sizes up to 7 people.
All of the Monarch Ultimate Range feature the following benefits..
-Monarch Freeflow valve technology
-Highest flow rates with the lowest pressure drops
-Monarch Opti-Brining with Monarch Water HE resin as standard
-up to 56% salt savings over conventional softeners
-Monarch Water unique Self Protect Programme 
-Suitable for 15, 22 and 28mm supplies
-Includes Rapid-Fit bypass for quick and easy installation
In addition to a full electric range of metered water softeners Monarch Water also have the Plumbsoft range of non-electric water softeners. This includes the Plumbsoft Solo and Plumbsoft Solo Ultra water softeners. If you are seeking a no salt alternative to a water softener then the Monarch Scaleout range is also available.